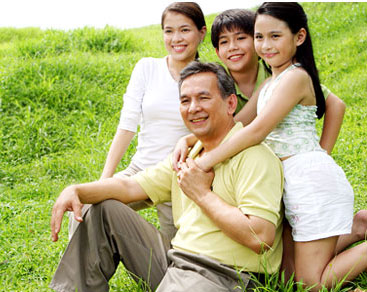 Ayala Land, Inc. is the real estate arm of the Ayala Corporation, one of the Philippines' biggest and well-established business conglomerates. Established in 1834, Ayala Corporation consists of five major subsidiaries and three affiliates that are leading players in the areas of banking, insurance, automotive, real estate, telecommunications, information technology and water utilities.
Its real estate interests are consolidated under its full-owned subsidiary, Ayala Land, Inc. whose projects include:
Development of prominent high-end and middle-market residential subdivisions and condominiums;
Construction of high rise commercial and residential buildings;
Conversion of vast tracts of land into industrial business parks; Development and management of shopping centers;
and Management of cinema, hotel and entertainment operations.
Through its over 50 years of experience in real estate, Ayala Land, Inc. has earned a reputation as the country's leading real estate developer. It is primarily credited for Makati City's metamorphosis from grasslands back in the 1940's into the premiere business district it is today. To this day, it is the preferred business location of the most prestigious corporate, commercial and residential addresses, site of many international hotel chains and home to exclusive high-end residential areas developed by the Ayala group over the past 50 years.
Each and every product development undertaken by Ayala Land, Inc. is a solid testimony to the quality of its work and its integrity. Its successes as a real estate developer and a company as a whole have been recognized internationally by various awards and accolades:
Best in Corporate Governance in the Philippines (Institute of Corporate Directors, 2005)
Ranked fourth in Corporate Governance in Asia (FinanceAsia Survey, 2005)
Ranked first among the Best Financial Management Companies (AsiaMoney Survey, 2002-2003)
Ranked second in Corporate Governance (AsiaMoney Survey, 2003)
Best in Investor Relations among all Philippine companies (Institutional Investor Survey, 2003)
Best in Corporate Governance (Institutional Investor Survey, 2003)
Ranked top 10 among the Best Managed Companies (AsiaMoney, 2002)
Behind Ayala Land's success is a continuing commitment to a time tested approach to real estate development that has resulted in the most trusted brand in Philippine property development. We aspire to build best-in-class products and services, we move with scale, and maintain a strict financial discipline throughout the company.
However, Ayala Land, Inc. believes that ultimately, it is the satisfaction of the customers, patrons, shareholders and other stakeholders it serves that is the true measure of success.
Innovation, integrity, imagination and impassioned service define Ayala Land Inc.
| | | | | | | | | |
| --- | --- | --- | --- | --- | --- | --- | --- | --- |
| Ayala Land Premier, is about exclusive and valued communities. It carries ALI's products for the "discriminating affluent". Its developments are the most coveted of addresses, and buyers can be certain that the services that come with their Ayala Land Premier purchase will be over and above what is required. Ayala Land Premier will continue the legacy of years of premium residences, set amid equally prime locations, giving only the best and most luxurious options in real estate. | | | | Alveo Land formerly known as Community Innovations addresses the residential needs of urban achievers and upwardly-mobile professionals who are a part of the upper middle-income segment through developing homes within vibrant communities that suit their fast-paced and active lifestyles. Safety and security are assured in our meticulously planned and well-located developments. Community Innovations "brings the good life within reach". | | | | Avida, on the other hand, is directed at middle class Filipino families aspiring to own their first home or to live in a peaceful and orderly neighborhood. Highly accessible to public and mass transport systems, our developments are creatively designed and constructed for reliable performance over the long term. Avida is "affordable living at its best". |