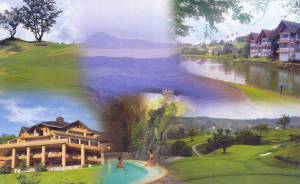 Nature and

health are

the twin themes of Canyon Woods. The

rustic ambience is enhanced by the cultivated dense canopy of pine trees and foliage, and the pleasant uniformity of architectural designs showcasing log cabins and country type homes.
An exclusive residential and leisure community is being created on a 320-hectare site just a few minutes away from Subic Bay, north of Manila.