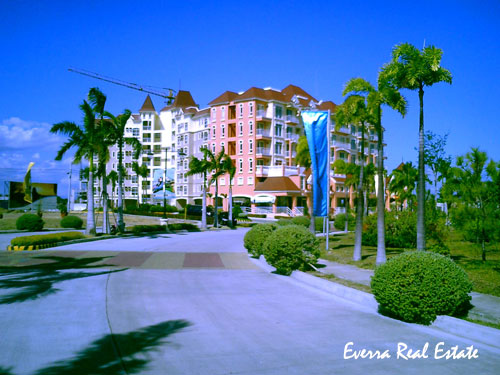 Commercial / Residential Hub
Presidio will pulsate with vibrant activity at the shopping and dining facilities, occupying 60% of the entire complex: premium shophouses and boutiques, numerous restaurants, rows of bistros and cafés and other specialty stores.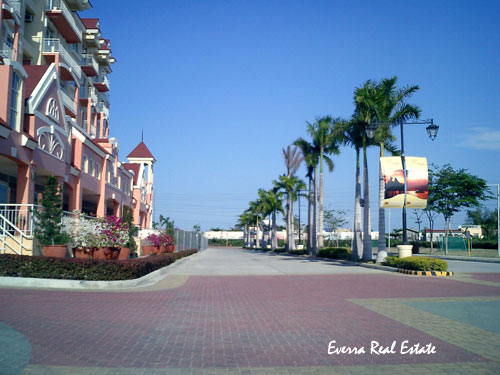 Facilities & Utilities
Grand Entrance Gates with Icon Towers
Wide Road Networks
– 22 meter wide road
– 12 meter and 10 meter wide road inlets
Streetlights and Lamp Posts
24 - Hour Secured Community
Centralized Deep Well and Overhead Tanks
Village Administration by exprerienced Property Manager
Amenities
Town Center - Commercial
Village Center - Residential with Clubhouse
Function Rooms
Social Halls
Swimming Pool
Multi-sports Center
Day care center
Game room
Gym
Landscaped parks and playground
Landscaped courtyard
Jogging Path
Redefining Condo Living at the City by the Bay
A symphony of 16 towers interplaying in height and size, Presidio is a master-planned vertical community of low- and mid-rise condominiums. Motivated by the urbanite's increasing demand for a home reflecting the continuous progress of their already successful career and busy lifestyle, Presidio was created as a self contained multi-level hub by the bay with the varying elements.
Vertical living amid nature
Distinguishing Presidio from other space-deprived condominiums is the incorporation of nature with the comfort of vertical living. Tucked away from the vexations of the metropolis, residents of Presidio need only walk a short distance to get a view of the sun shining and setting in the horizon while enjoying constant cool breeze from Laguna de Bay. At Presidio, the backdrop is the Sierra Madre Mountains - a rare sight for other metro dwellers but a daily splendor for Presidio residents. Unspoiled nature is married with lush landscaping and courtyards surrounding the community, and with quaint gardens in select units.
Practical conveniences
The Town Center at Presidio will offer the convenience of living just 10 meters away from commercial establishments while maintaining privacy and security for its residents. When craving a delicious feast or lacking time to prepare a home-cooked meal, various restaurants will be available for your choosing. Completing the Town Center is a grocery, doctor's clinic, laundry and postal services, and other specialty shops. The prospect of starting your own business is even made easier with your venture practically located in your own backyard.
Leisure and athletic activities
Presidio features a
Village
Center
to house leisure and athletic amenities and facilities: a multi-purpose hall, functions rooms, social halls, and game room for the urbanite's penchant for affordable luxuries; multi-sports center and gym for their conscious effort at being fit; and a swimming pool, landscaped parks and playgrounds for their children's boundless energy for play.
NEIGHBORHOOD
Commercial
Center
/ Malls
Schools
British School of Manila (BGC) – 10 kms
St. James College – 0.5 km
PAREF Southridge (A) – 5 kms
PAREF Woodrose (A)
Benedictine College (A) – 5 kms
Brent International School – 10 kms
DA VINCI TOWER
Ready for Occupancy

Da Vinci is the first tower launched at Presidio, a 6-storey building (including basement parking) belonging to the mixed-use condo development. It features commercial establishments on the first floor. Units come in 452 sqft 1-Bedroom units and 592 sqft 2-Bedroom units. There are only nine (9) units per floor for maximum lighting, ventilation and privacy. All units are delivered finished, and come with balconies and drying cages on the roof deck. All units have been sold out in less than a month after it was launched.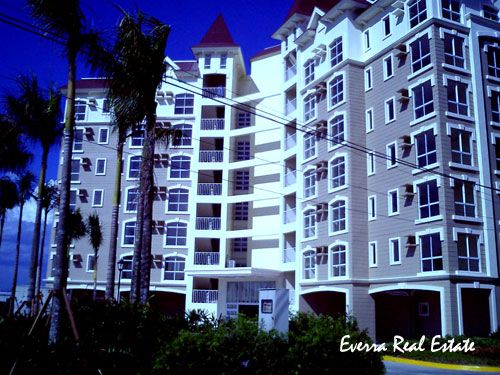 PICASSO TOWER
Turn-over date - December 2006
Ready for Occupancy
PICASSO is the first offering of garden condo residences. It is uniquely shaped in Y-form, thus containing three (3) wings on each of its seven(7) floors. It is entirely residential, with limited ground floor parking. This building houses one of the amenities for the entire property, thus distinctly giving residents easy access for its use. Units come in 39 sqm, 1-Bedroom units and 52 sqm 2-Bedroom units. There are only thirteen (13) units per floor, with maximum number of five units per wing, thereby providing more than sufficient lighting, ventilation, and privacy. All units are delivered finished, and come with drying cages on the roof deck.
PICASSO BUILDING FEATURES
Garden condo residence
7-storeys
Unique Y-shaped structure for maximum lightinh and ventilation
Maximum of 5 units per wing for maximum privacy
Spacious Main Entrance Lobby
Passenger Elevator
Drying cages for each unit at the roof deck
PICASSO UNIT FEATURES
Panel door for main entrance
Painted interior walls
Painted gypsum bedroom walls
Vinyl tiles flooring
Ceramic tiles in toilet and bathroom
Provision for window-type air-conditioning in living room and all bedrooms
Modular kitchen base cabinet with sink and faucet
Typical Garden Unit Floor Plan
UNITS AVAILABLE FOR SALE
To convert currency, please refer to "Currency Converter" at the bottom of this page.
PICASSO TOWER UNITS AVAILABILITY
Updated April 2010
1-BR Combo, 6th Floor, 74.59 sq.m.(802.59 sq.ft.) facing East P4.548M
2-BR B Garden, Ground Floor, 110.45 sq.m.(1,188.44 sq.ft.) facing North P7.51M
Easy payment terms—pay only 20% Downpayment payable in 3 monthly installments. Amortize 80% up to 15 years through bank financing. Big discounts on Spot Cash and outright DP payments.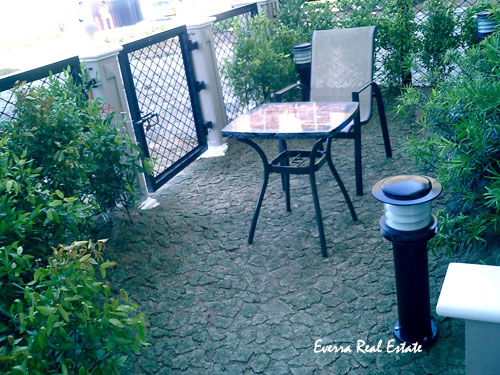 Typical Floor Plan
Second to Fifth Floor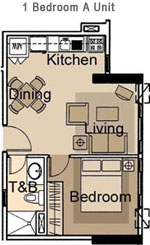 PICASSO
1-Bedroom A
74.59 sq.m or 802.59 sq.ft.
P4.5M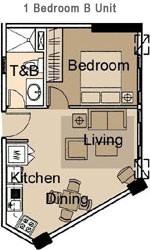 PICASSO
1-Bedroom B
36 sq.m or 387.36 sq.ft.
PICASSO
Parking
13 sq.m. or 139.88 sq.ft.
P443,000
(approx. USD9,134)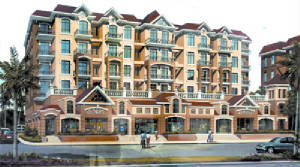 Click image to enlarge.
Inspired by the 17th century master of Baroque painting, the Rembrandt Tower is unique for its fully furnished kitchen, a feature most start-up families will surely value. What's more, this low-rise residential condominium even accommodates commercial spaces on the ground floor, making it a masterpiece in space utilization. Model units come in 42 sq.m. and 52 sq.m., roomy enough for families starting a new life.
With this extra feature, the
Rembrandt
Tower
is definitely a place that gives young families more value for their investment.
REMBRANDT
BUILDING FEATURES
ˇ Mixed-Use Tower with commercial spaces at the ground floor
ˇ 6-storey building including basement parking (for sale)
ˇ Only 9 units per floor for maximum lighting, ventilation and privacy
ˇ Spacious Main Entrance Lobby
ˇ Passenger Elevator
ˇ Balcony for all units
ˇ Drying Cages for each unit at the roof deck
REMBRANDT UNIT FEATURES

ˇ Panel Door for Main Entrance Door
ˇ Painted Interior Walls
ˇ Painted Gypsum Bedroom Walls
ˇ Vinyl Tiles Flooring
ˇ Ceramic Tiles in Toilet and Bath
ˇ Provision for window type air conditioner opening at bedrooms and living room
ˇ Modular Kitchen Base Cabinet with Sink and Faucet
ˇ Fully Furnished Kitchen
1-BEDROOM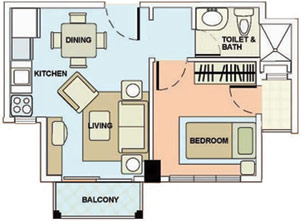 2-BEDROOM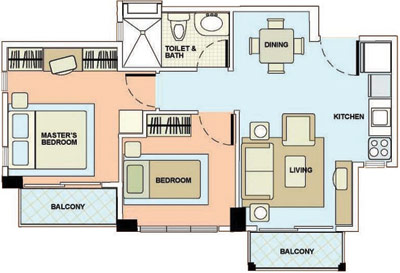 2-BEDROOM COMBO
3-BEDROOM COMBO
REMRANDT
As of April 2010
3-Bedroom
86.02 sq.m to 97.04 sq.m. or 925.58 sq.ft. to 1,044.15 sq.ft.
P5.96M to P6.59M