A paragon in strategic community planning, California Garden Square rises between the metropolitan centers of Makati and Ortigas Avenue. Taking you right away to where the pulse of business and commerce beats loudest. A stone's throw away from the MRT-III, it is a convenienttake-off point to various destinations of the city.
Thoughtfully planned with two entry points to make moving in and out of your home a breeze. Whether you're looking for a place to shop, dine or unwind, or the perfect school for your child, the options are limitless.
California Garden Square presents you with choices from the two bustling cities of Makati and Mandaluyong. You are at the crossroads of the metropolis, in touch with the best of both worlds.
FEATURES AND AMENITIES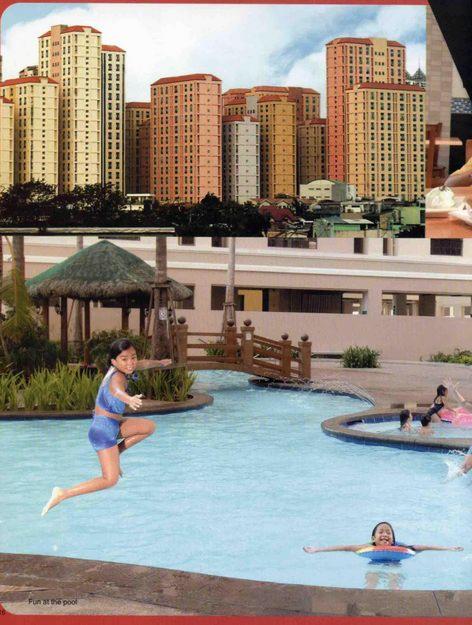 California Garden Square introduces an unparalleled lifestyle in a nature-filled, invigorating setting
that fosters healthful, sound living. Windswept green surroundings combine with recreational amenities that provide delightful ways to enhance your body, mind and spirit. To elevate the quality of life for you and your family.
Charming flower gardens, spacious playgrounds and an exquisite pool area add up to a refreshing resortscape. A trendy shopping arcade facing a paved, tree-lined streetwalk completes California Garden Square's leisure dimension. Creating a one-of-a-kind community distinguished by its
relaxing, privileged lifestyle.
CGS FEATURES
Commercial areas/convenience shops at the ground floor
Swimming pool, changing room, clubhouse and landscaped garden
Provision for carpark bldg, nursery school, squash court, fitness gym, Internet connection
High-speed elevators for each cluster
Parking at ground floor level
Controlled access to residential areas
Security counter for 24-hour security check
Stand-by power generator for common areas and selected outlets in each unit
Security to unit audio-intercom system
Fire protection and automatic smoke detection system for each cluster
Cistern and water tank for continuous water supply
Garbage chute for each cluster
Sufficient fire exits

| | |
| --- | --- |
| Add your content here | Add your content here |
From designer clothing to home miscellany, from car accessories to groceries, you can shop away right here.
Amid the clusters of residential towers will rise DMG Plaza -- a unique retail row that recalls the ambience of California's Rodeo Drive. This shopping hub features a landscaped arcade with beautiful floor patterns, rows of palm trees, benches and creative lighting to create an airy, open and sophisticated street ambience.
Satisfy your shopping urge with a variety of stores, established and new, carrying homegrown and international brands as you take in the lively, tropical spirit of the streetscape.
It's absolute shopping ease -- away from crowded shops, traffic and parking woes. A whole new shopping experience that redefines your lifestyle. An exclusive parking area is reserved for residents, while a separate area is provided for visitors. It's the distinct California Garden Square privilege -- one-stop shopping in the most convenient location -- right within the neigborhood. Indeed, the shopping buzz is alive at California Garden Square.
DAYCARE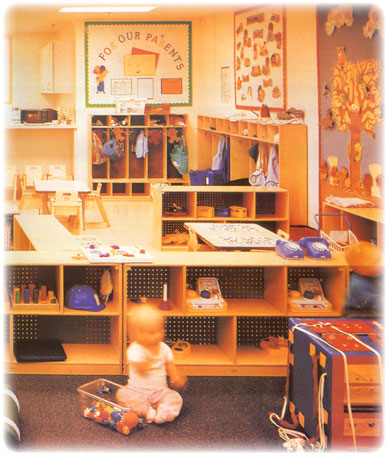 Conceived first and foremost as a community of families, California Garden Square is laden with the facilities that cater to your family's needs and well being. A 300-head nursery school and day care center is on hand to lend professional assistance in rearing and educating your child. Staffed with the most competent faculty and child education specialists, the school provides a strong foundation for toddlers and children in a caring, responsive manner. An assurance that your child is in the best hands as you go about your daily work.
Property Viewing and Information Inquiry Form
Please fill-up ALL FIELDS in form below. Be sure to enter CORRECT E-mail address so we can reply. We reply to serious inquiries with complete information.