| | |
| --- | --- |
| | |
Excitement contained in 23 floors
Rising above the Circulo Verde skies is the Ibiza Tower – the true embodiment of green architecture that excites the senses with 23 floors of smartly-designed living space for the modern individual.
Ibiza Tower
A 23-storey tower that appeals to young couples and independent individuals. It offers 1 to 2 bedroom units in single and bi-level layouts.
Enjoy life at the peak
Finally, a space that's perfect for independent individuals, entrepreneurs and young couples – the Ibiza Tower's modern take on the Filipino dream takes flight and rises straight towards the top.

The ideal haven for the go-getters of today, this 23 storey tower unifies the indoors and the outdoors with sky gardens – generous atriums that combines lush greenery and recreation space. This concept lets your spirit soar as it provides you with nature's nurturing atop Circulo Verde.

Take your pick from one or two bedroom units, each with well appointed balconies that brings you a refreshing view of the mountains – providing a soothing calm from the weary city life. Plus, all units come complete with individual maids' quarter with toilet and bath that can be easily transformed into additional storage or work space.
IBIZA TOWER
23 residential floors
2 retail floors
2 level podium parking
Balcony
Maid's room with toilet and bath
Unique Features:
More unit choices
1 to 2 bedroom bi-level units
More floors but less units per floor
Target Market:
Young couples
Single and independent
Professionals
Entrepreneurs
Unit Options:
1 Bedroom 44 sqm
2 Bedrooms 67 sqm
1 Bedroom Bi-Level 44 to 70 sqm
2 Bedroom Bi-Level 80 sqm
Ibiza Typical Floor Lay-out
Ibiza Tower Floor Lay-out
Floor Plans
Learn more about the Ibiza Tower by taking a look at our floor plans. Study our units carefully and find the perfect spot to live life exquisitely!
| | |
| --- | --- |
| | |
| 1-Bedroom Bi-level Plan A : 70 sqm | 1-Bedroom Bi-level Plan B : 51 sqm |
| 1-Bedroom Bi-level Plan C : 44 sqm | 1-Bedroom Bi-level Plan A : 70 sqm |
Amenities
Recharge through Ibiza Towers' amenities
The amenities at the Ibiza Tower compliments its occupants' way of life. Enjoy a myriad of activities ranging from the relaxing and calming to the exciting and invigorating. The amenities at here at the Ibiza Tower promises to rekindle your sprit to ready you for the frenzy of city life.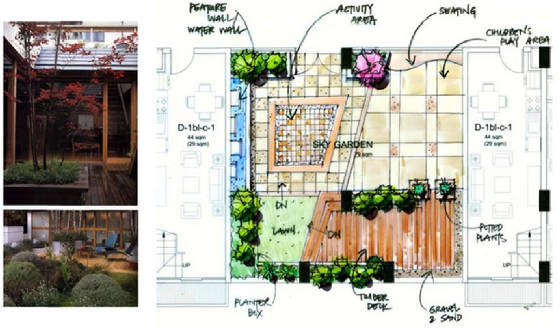 PROPERTY INQUIRY FORM
Please fill-up ALL FIELDS in form below so we can send you Payment Terms and Payment Schedule on your selected unit. Be sure to enter CORRECT E-mail address so you will receive our reply. We reply to serious inquiries from clients with complete and correct information. This form is for PROSPECTIVE BUYERS only.