The new Bonifacio Global City is a cosmopolis of offices, residential areas, commercial blocks, and civic centers that look good on the asset sheet as they do on the land. With the ingenious redesign of the City Center, the entire BGC district takes on a dramatic increase in the land value. Each piece of property is designed to enhance the quality of life, envisioned to be appreciated – and to appreciate—in the years to come.
FEW COMMERCIAL LOTS FOR SALE IN TWO (2) LOCATIONS ONLY
CITY CENTER
Project Details
Floor Area Ratio : 12 and 15
Lot Size : 1,547 to 2,155 square meters
Zoning: Mixed-Use
Project Details
Located at the center of Bonifacio Global City
Along major roads, 32nd Street on the north, 5th Avenue on the west, 26th Street on the south and 11th Avenue on the east
Serves as a strong anchor within the Bonifacio Global City with retail, office, civic and social activities
Features an East-West pedestrian promenade that spasm 500 –meter long and 400-m wide area highlighted with landscaped areas and parks
BONIFACIO SOUTH
Project Details
Floor Area Ratio : 8 and 12
Lot Size : 9,819 square meters
Zoning: Residential and Mixed-Use
Project Details
Located at the entrance of Bonifacio Global City from McKinley Road
Along major road, McKinley Parkway, with rear access from 21st Drive and 26th Street
With view of the Manila Golf Club Fairways and Forbes Park Subdivision
Next to luxury residential towers—Essensa, Regent Parkway and Pacific Plaza
Easy access to the airport via Lawton Road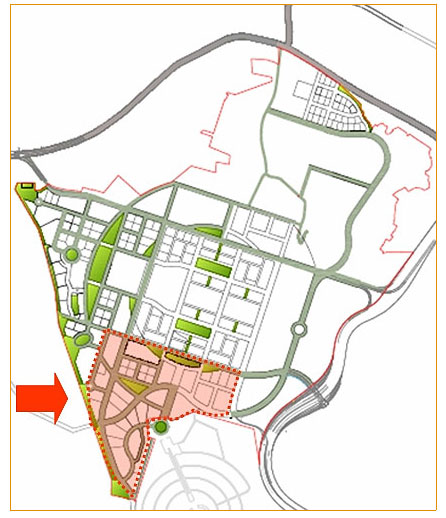 MORE ABOUT BONIFACIO GLOBAL CITY
A City that Works
Bonifacio Global City has an area of approximately 240 hectares. The district now boasts of a new masterplan that updates the amenities and features of its 36-hectare City Center to make the entire area more efficient and attuned to a new standard of urban living.
BONIFACIO GLOBAL CITY is a premier business district celebrating creativity and successes of home, work and play.